Have the intense and eternal desire to live and thrive
The lotus flower idyllically rises from muddy waters. It emerges from the water and blooms in the sunlight. After sunset, it closes its petals and vanishes again under the water, gathering strength to re-emerge the next day.
Just like the lotus, we too can rise, bloom out of the darkness and radiate into the world.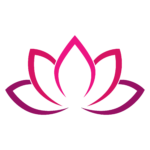 What we'll achieve together
Book your free discovery consultation call. Should we go on this journey together? This is when we find out!
Get clear on what matters. We'll talk about your goals and dreams. Together, we will co-create a plan and make the "Impossible" become "I am possible."
Reclaim and harness your doubts and liberate creativity in all aspects of your life. I offer playful practices and roadblock busters to help you thrive on your own.
As a result of being coached, you will feel courage and heartfulness within yourself and freedom to be who you are. But remember, I am there for you in between our sessions.
Hi, I'm Sunita.
(
She/her)
I'm here to guide you back to yourself so that you can listen to and trust your intuition. So that you can hear your own wisdom and find your way.
You may be experiencing one or all of these right now:
You're feeling a lack of support for creating your vision

You're seeking support for an impending change

You're in the middle of a transition

You're not even sure what you want
I thrive on helping unique individuals making their mark by trusting their intuition, trusting themselves and trusting life.
A tremendous help
Sunita is a wonderful listener and very pragmatic. She was able to look into the best of me and helped me to build a plan on how to put my strengths and passions to work. As a result of the coaching with Sunita, I have been able to become more organized, with a positive outlook, seriously cut down my alcohol intake and exercise more. I was also able to focus on my schoolwork in the middle of a pandemic and beat bad procrastination habits that were my Achilles heel. She is truly one-of-a-kind, and I would recommend her to anyone looking for an intuitive and passionate coach.
Benoît G.
Highly recommended!
Since meeting Sunita, I could not help but to not only notice the wisdom and maturity in her words, but the sincerity from which she speaks to me and everyone around her. I have endured some of the toughest times in my life over the last few years – from a devastating dissolution of a longterm relationship, to making big life decisions, cross-country moves and adventures, and career changes. I consider myself very lucky to have had Sunita's unwavering voice of reason and guidance along the way. She is a wonderful life coach, and I would recommend her to anybody in need of that extra bit of confidence and support. She practices what she preaches, and is an exceptional ray of light and positivity in a time that we need it the most!
Brooke O.
Are you ready to break through?